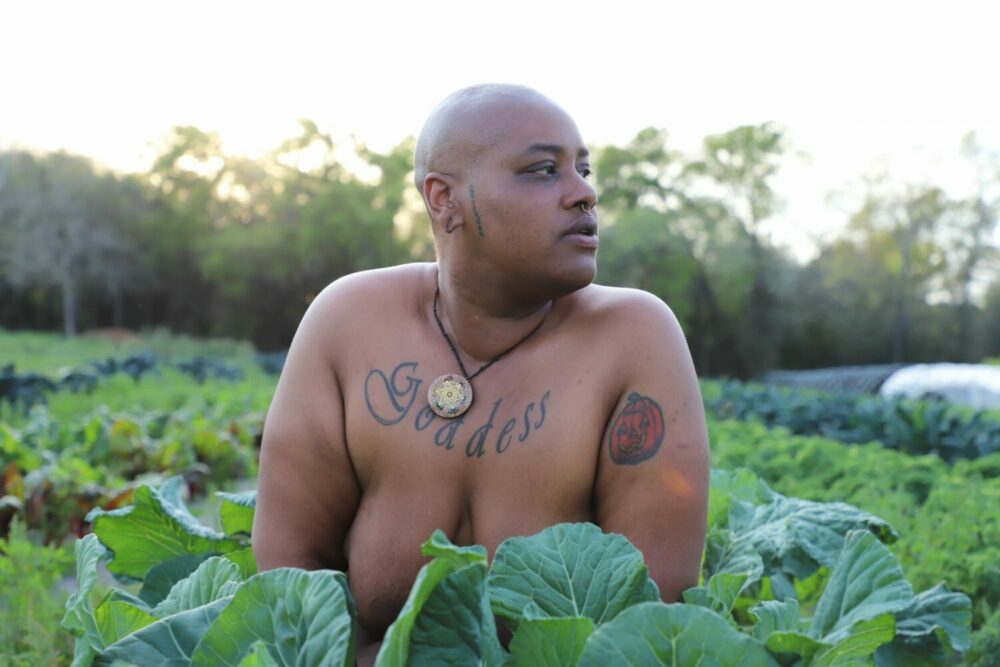 Meet the Performers: The Multivrs Is Illuminated
To celebrate The Multivrs Is Illuminated 2020, which kicks off in the digital void next week, we're digging deep into the worlds of this years' performers.

Memory Theater
memory theater is a Filipinx dream/synthpop artist based in Oakland. Their music explores how memories – both individual & collective – influence our present and future lived realities, framing how we process and perpetually regurgitate/reconfigure our experiences through the projector screens of past feelings, thoughts, and dreams, which are always enmeshed with and distinguished according to race, gender, class, etc.
Their music is intrigued with how memory can be a harrowing and painful experience , and can immobilize growth & lock oneself into destructive + repetitious patterns due to generational and interpersonal trauma. but also how memory — such as collective cultural memory — interweaves with our deepest imaginative powers, and can help us reconnect to our unique spiritualities/identities/communities. Their music looks at how memories can encircle our dreams & act as a source for creating moments, however infinitesimal, of reprieve and joy, & reawaken wonder and belief in life.
Rat Porridge
Rat Porridge is a performance outlet constantly under construction and destruction. Connecting tissues of lost and found languages. She takes a seat alongside the audience, listening closely to the silence and noise in equal parts.
Tyler Holmes
TYLER HOLMES (They/Them) is a music producer, singer-songwriter, composer, writer, visual and performance artist who uses music as a therapeutic device. Holmes creates a manic digital-age take on soul singing by blending a variety of vocal genres including R&B, Folk, Goth, and Gospel. Autobiographical and absurd, their writing is alluring and uncomfortable. Both brutal and beautiful, bringing the audience into a shared space of healing and catharsis. They perform with constantly changing electro-acoustic arrangements, always finding new ways to showcase an intimate horror. Exploring the remaining human element in an increasingly technological society.
Mirrored Fatality
Mirrored Fatality is a Queer Desi-Muslim Kapampangan-Pilipinx power duo~ casting spells & hexes, transforming rage, healing, & love. They share their ancestral wisdom, rage, and regeneration through experimental and healing punk. Mirrored Fatality curates cocoon web portals centered on healing and transformative justice. Will you join them in imagining the future we've all been waiting for? Experience Mirrored Fatality's reflections and bear witness to your highest, truest self.
Delish Da Goddess
Delish Da Goddess grew up in a small town in Louisiana called Violet, southeast of New Orleans. She grew up listening to many genres and is influenced strongly by artists such as Lauryn Hill, Tina Turner, Missy Elliott, Joan Jett, Whitney Houston, and Janet Jackson. Delish can also be seen on TNT's series "Claws" as Diana. She has performed with artists such as Big Freedia, Peaches, and Le1f. Delish, who has put out 7 Ep's and 6 singles in the last decade, has developed compilations with other underground and independent artist such as Wolftone, Nondi, Stash Marina, and Blu Shakur. Delish can also be seen featured on Diplo's mini web series "BLOW YOUR HEAD".
Sour Spirit
Sour Spirit are two brothas who are brothers making waves of harsh noise with free jazz flourishes, playing within and in spite of traditional rock structures. Meets Unwound. And though there are flashes of sounds that recall something that feels familiar, that familiarity is not nostalgic, it's primordial. See them live, change your life. -Alex Smith
One Way Sky
Frontman Adrian D Thomas and drummer Cody Bruguier started "One Way Sky" 3/6/19. Guitarist/bassist Loma Manuel later joined the team. They are a chill hype alternative rock band that incorporates styles of hip hop, jazz, metal, and chillwave genres. They are from the Gila River Indian Community and the Tohono O'odham Nation in Arizona. Barely out of high school, playing music for a living is a dream in which they hope to achieve. To show that it is possible to manifest your dreams and make them a reality. One Way Sky is built off of hopes, dreams, and amibitions. The Sky is the limit and there's only One Way.. your way.

AlienMackitty
I'm an artist from Outerspace. Here to shift the frequency with love light colors and dope ass energy! I am here to uplift and shift!
YouTube
SoundCloud
Instagram
Fiera Ferrari
DJ Fiera Ferrari. Cosmic party angel. Mexico-born t-girl… hailing from La Barca, Jalisco. She most definitely is that bitch of all trades… the Bay Area mother of dysorder… and the one you've been waiting for.
The Uhuruverse
The Uhuruverse is one of the most provocative and outspoken artists of the underground. In addition to being a member Fuck U Pay Us and the #snatchpower collective, the Uhuruverse is a prolific solo and performance artist. A self-described Protest Artist The Uhuruverse uses multiple mediums and performance styles to speak against oppression and demand and encourage liberation.