19
01
2011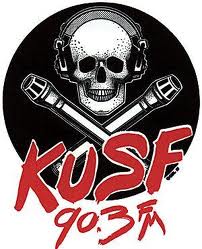 In a shocking move early Tuesday, the University of San Francisco locked the doors to its long-running public radio station, KUSF, and announced that it had been sold to the University of Southern California, which immediately replaced the station with a classical music format. Technically "KUSF" is still owned by USF, and is supposed to continue to operate as a web-only radio station (yeah, great). But its place on the radio dial, 90.3 FM, which KUSF has used to broadcast its alternative/underground music and multi-lingual, community oriented format since 1977, is now being used by KDFC, a formerly commercial, now public classical music station recently acquired by USC.
KUSF has long been a staple for punk rock and many other kinds of music and programming not represented by other stations, and is well known among radio aficionados worldwide as being one of the seminal alternative college stations, and one of the first in the country play punk and new wave music.
Maximum Rocknroll movie reviewer Carolyn Keddy, a longtime DJ on KUSF, was one of the many staff members who were locked out of the station or kicked out by security guards on Tuesday. A protest is planned for tonight at 7pm, so if you live in the Bay Area please try to come out in support of KUSF staff, USF students, and community radio supporters who are outraged at this move by the University.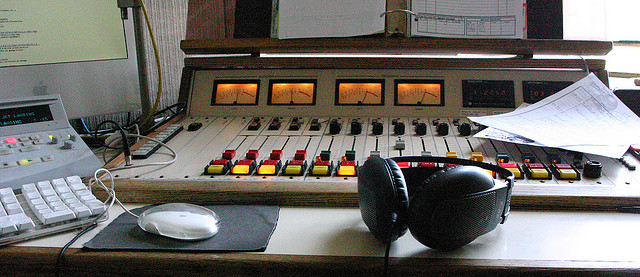 UPDATE (1/20): Last night's demo actually turned out to be a meeting (of sorts) with the president of USF to discuss the sale of KUSF's broadcast license and the way in which the station's closure was handled. The university's story: President Stephen A. Privett received an offer from a broker for $3.75M for the station, which he took because…well, because he's the decider! A non-disclosure agreement was signed (which was the president's main excuse for not having told anyone about the sale), no negotiations were made, no bidding, certainly no input from anyone actually involved in the station. Privett felt that the money from the sale could be used to better serve the students, who are a bigger priority than the community. Yes, he really did more-or-less tell the community that they could shove it.
About a dozen people had an opportunity to ask questions, most of whom used the time to express their outrage, but several people made very good points to counter the president's poor excuses. For example, if USF needed the money from the sale of the station, why did they take the first offer that came in the door? There are a few reports on the event — one very accurate one from Bay Citizen HERE, one from SFGate (aka the San Francisco Chronicle) HERE, and a TV news report.
Click to enlarge photos of the event below. (All photos by Paul Curran.)
January 19th, 2011 by Paul