Podcast: Play in new window | Download
MRR Radio is a weekly radio show featuring the best DIY punk, garage rock and hardcore from the astounding, ever-growing Maximum Rocknroll record collection. You can find the MRR Radio podcast, as well as specials, archives, and more info at radio.maximumrocknroll.com. Thanks for listening, and stay tuned!
THIS WEEK: Rotten Ron and Horrible Hal bring in the New Year… drunk and ugly.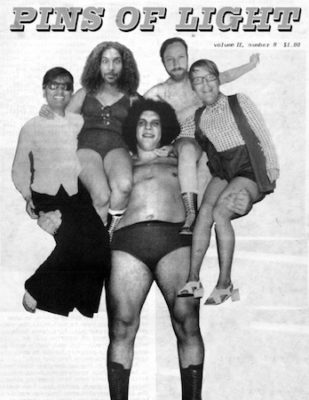 Intro song:
WHORELORDS – Sociopath

Rotten Ron – The South Is Awesome BUT the Cops SUCK!
ANTISEEN – 'Cause I Love You
HOOKERS – Kiss My Fucking Ass
NINE POUND HAMMER – Hayseed Time Bomb
SALLY STRUGGLES – Big Boy

Hal – Some Faves of 2012
THE GAGGERS – Two Fingers Down My Throat
VICTIM'S FAMILY – Have a Nice Day
PINS OF LIGHT – Western Sky
BLOOD TYPES – The Day the Sun Explodes
MIDNITE SNAXXX – Guy Like That

Rotten Ron – SF's Awesome If You Like Homosexuals
MENTALLY ILL – Padded Cell
VERBAL ABUSE – V.A. Rocks Your Liver
LEGIONAIRE'S DISEASE – Placebo World
VOX POP – Just Like Your Mom
GENTLEMEN OF HORROR – Motel Hell

Hal – More New Ditties
ANTI-SOCIALES – Un Hombre Lobo En Santurce
CHEMICALS – She's So Fine
DINOS BOYS – Scab

Viva Villa Amalias! Up the Greek Punks! Opa!
FORGOTTEN PROPHECY – The Big House

Outro song:
BLACK BOOTS – Waste Time

January 6th, 2013 by Hal