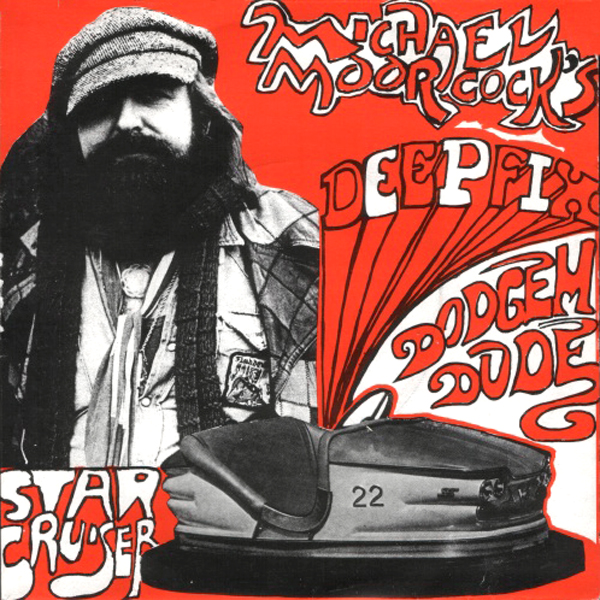 Michael Moorcock's Deep Fix
Dodgem Dude / Star Cruiser 7"
Can old hippies still produce good music? MICHAEL MOORCOCK proves that they can rise to the occasion with "Dodgem Dude," a wonderful psychedelic blast with loud guitars and haunting background vocals. A really excellent cut, not equalled by the flip. Flicknife is an innovative little label.