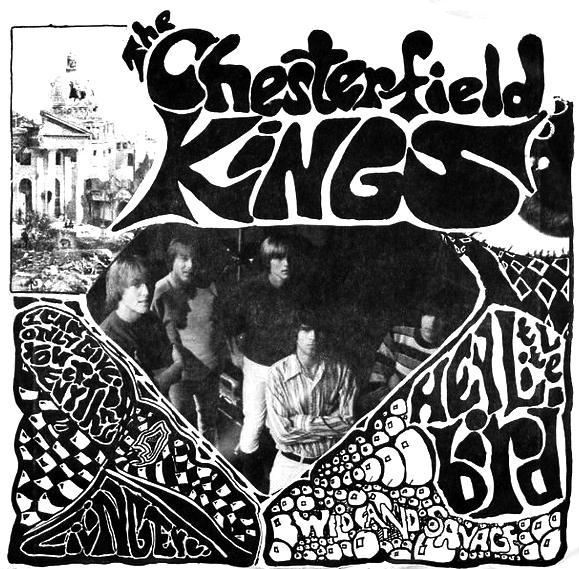 The Chesterfield Kings
Hey Little Bird / I Can Only Give You Everything 7"
Greg Prevost and company again comes through with great '60s punk from the '80s. The "monaural" sound and snot-nosed vocals give this 45 an amazingly authentic feel, so much so that I'm actually reminiscing. But you don't have to have been a teenage asshole in 1966 to enjoy it today—it'll still drive your neighbors crazy.