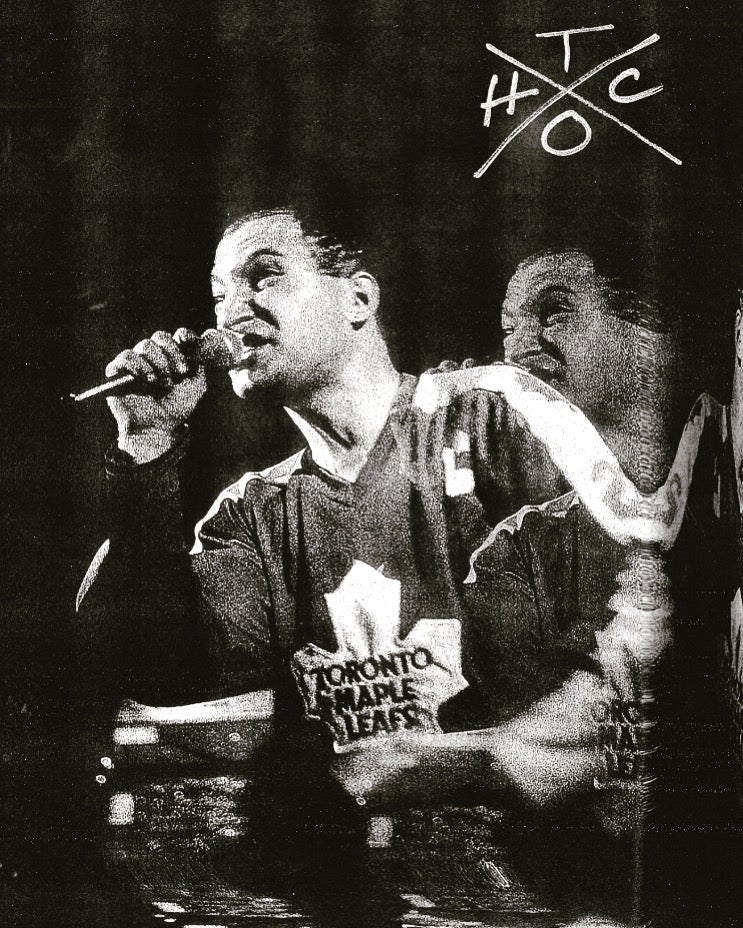 Tomorrow Is Too Late

Derek Emerson and Shawn Chirrey

Holy crap! This book tears at the eyes and dares you to take hold of it. No corners cut on the production end of this project and this is evident the moment you take it in your hands. The details and attention put into this project needs mention, the authors/ designers went all out and were meticulous on how this project was going to look. The print and layout were treated with care and love. The fore-edge of the book even has the title printed on it just to remind the reader that they fucking care. A labor of love is an understatement; it is obvious that it was an inside job rather than a study from some anthropology department.

If you were lucky enough to get the first edition of this book you will know that a killer 7″ came as part of the deal. While the second edition does not have the record, it does include a poster and postcards.

Punks were clearly invested and the result is a sort of hyper-zine on a bag of speed. This is not an easy read—meaning you can get so lost in this book. I am finding that I cannot jump around like one normally does with many books, you will get lost in the labyrinth, it is best to take in a page at a time. There are chapters; then you realize there are sub- chapters. This is in-and-out Toronto Hardcore, not just bands, venues, zines, but also record shops, radio shows, sub-scenes, specific shows and attendees recollections of that night. The book even looks a bit into issues such as Animal Rights and Queercore as these expressions or
ideologies took hold in the TO punk scene.

This is a comprehensive "stare" into the shift from punk to hardcore as it was interpreted by the newer breed of punks coming from Toronto, exiting the seventies. It is said that for Toronto it began with an anti- nuke rally/show that did not go as smoothly as planned. From this date on, everyone near enough to punk felt something was coming, a change. 1980 hit and punk started to speed up, things got aggressive, the music, life, the world, the attitude, and the times definitely changed. Tomorrow is too Late chronicles this change as it was channeled through numerous bands, zine editors, show promoters, and key players that all took part in making those changes happen. This book is an absolute must to add the growing list of books that have begun to give the world a bigger picture of what punk was and continues to be.